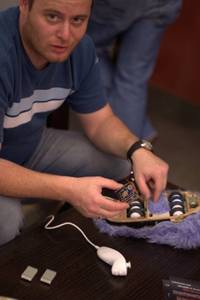 This is Itay Donenhirsch's little place on the web. I'm an electronics hobbyist, woodworking enthusiast and a ham radio operator.
From here you can either:
This site was created using the popular wiki engine DokuWiki. I also adapted the excellent incognitek template to my needs.
You can reach me at itay@bazoo.org.
start.txt · Last modified: 2016/03/04 17:31 by itay · []